---
Why should we explore our ministry gifts? Why not just walk in them? Many are often found to be walking in what is not really theirs for the moment and not intended to be used at the time. It is for this purpose that this program is made available to you to explore the avenues of ministry that God has placed within each of us. See where you stand today">

MINISTRY GIFTS!

From Howard Family Ministries!

(In association with Christian Ministries International)
---
Why should we explore our ministry gifts? Why not just walk in them? Many are often found to be walking in what is not really theirs for the moment and not intended to be used at the time. It is for this purpose that this program is made available to you to explore the avenues of ministry that God has placed within each of us. See where you stand today, tomorrow, or down the road. Use of this exciting new tool will be a great asset to you in determining an area of service in the church or just your daily walk.
An exciting new proven computer program that will be a valued asset to the serious Christian!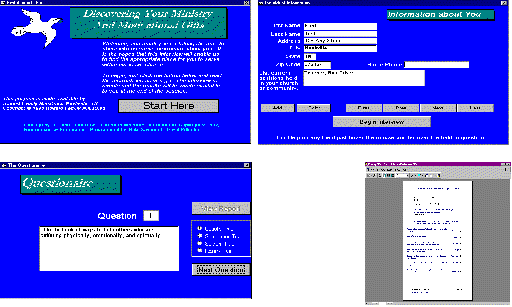 This unique new program can be a great benefit to those looking to find the right place in service in either the church or community. Dr. L. Lynn Hood's dynamic concept has now been made available to you on either CD, or Diskette. Use of this program at least 3 times to explore the closer reality of the gifts is recommended. After that, use it weekly. Use it to enhance your prayer life.
Pastors! This program will greatly assist you in finding people in your church to fill those areas of Serving, Teaching, and more. With just a click of the button, you can have a complete report in just minutes of those with the ministry gifts in the areas you need the most. Try it today!
System Requirements: Windows 95 or Later - 17 Meg of HD Space Available
Order Online ONLY!!! $9.95 DOWNLOAD DIRECT TO YOUR COMPUTER!
Order Information: CD Version - $12.95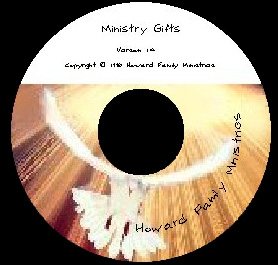 CLICK IMAGE TO ORDER NOW!

Or Order Direct From:

Howard Family Ministries P.O. Box 110591 Nashville, Tennessee 37211

(allow 3 weeks for delivery) Discover Your Ministry and Motivational Gifts!